Sponsorships are a win-win opportunity for both our partners and our school. Our sponsors will receive deserved recognition for engagement in our school community, as each sponsor directly enhances the educational environment for every child. Our PTA has a rich tradition of focusing all of our fundraising efforts on programs, activities, and equipment that directly benefit our students and our school. Your contribution is completely tax deductible. Sponsorship donations can be made in any of the following forms:
One time Monetary Donation
Professional Services
Equipment Donation
Annually the PTA contributes funds to help pay for the following:
AR Program
Fall festival
APEX Fun Run
Yearbook
Fall & Spring Book Fair
Reflections
Spirit Wear
Square One Art
Staff Appreciation
Reindeer Lane
Holiday Shop
Walking Program
Shade Structure
Sweetheart Dance
Box Tops for Education
Sweetheart Dance
Funding for Library Resources
5th Grade Promotion
Funding for STEAM Lab Materials
Kindergarten Celebration of Growth
We value our sponsors highly. Sponsorship is a great way to highlight your business. The PTA sincerely appreciates your consideration as a family or corporate sponsorship for 2019-2020 school year. Whatever form it takes, your donation will directly impact the school, students, and teachers. Cash contributions are deposited into the PTA Fund, and they will be earmarked to support currently planned programs and for purchasing equipment for this year.
If you would like to sponsor our special events or general programs, or if you would like to help PTA acquire outside sponsorship, please contact us.
Sponsorships Levels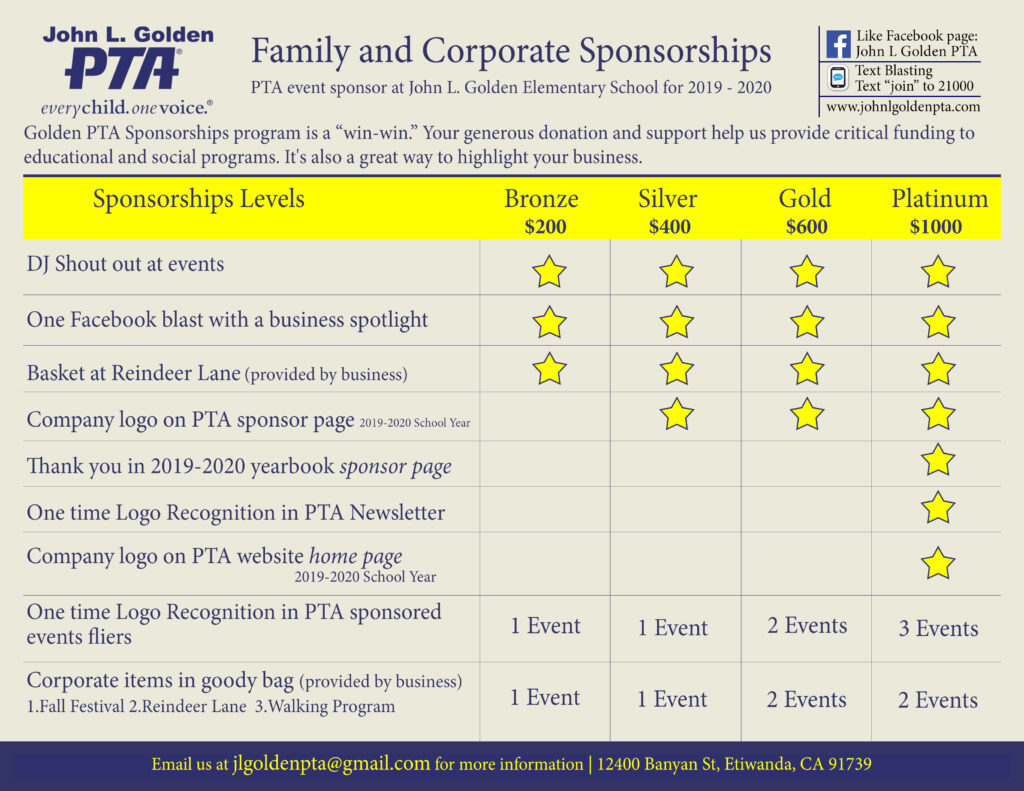 Non-Commercial Policy
John L. Golden PTA does not endorse any commercial product or service. Companies making a financial contribution to PTA may be entitled to promotional consideration and, in some cases, may have limited use of PTA's marks and assets. John L. Golden PTA does not rent or sell personally identifying information about our individual members – including email addresses. If you believe a company is misrepresenting its relationship with PTA or if you have general questions about PTA's protocol for engaging with sponsors, please contact us.
Thank you Sponsors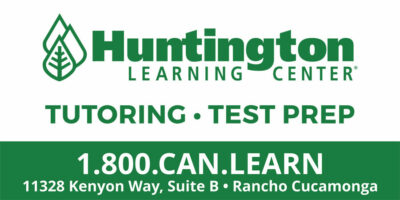 ---